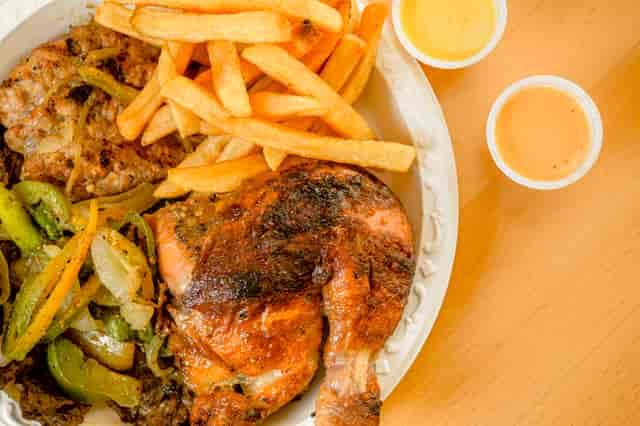 Our Menu
at Kensington, MD
Become a VIP
Receive updates on special events, new menu items, menu reviews, and more!
Charity Menu
Give Back with Crisp & Juicy!
Here at Crisp & Juicy, we take pride in giving back to the community that supports us - and we encourage you to do the same! You can choose from our two Charity Menu dishes: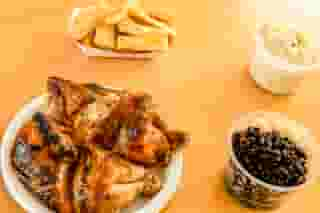 #TeamTrees Family Platter Meal
$22.99A Family Platter with intention! This meal is a classic Family Platter, but a portion of this proceeds goes to JORAL Corporation / Crisp & Juicy Restaurants' overall donation to #TeamTrees.

1 Whole chicken and 3 sides of your choice. Upgrade Potato Salad, Coleslaw, Caesar Salad or House Salad to large for $1.00. (4 sauces included)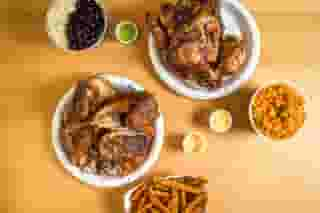 Super Bowl Platter Charity Meal
$42.99Our classic Super Bowl platter, but with a twist. 

Choose this meal and get 2 Whole chickens and 4 large sides of your choice (8 sauces included) for you, and JORAL Corporation / Crisp & Juicy Restaurants will donate one whole chicken to someone in need!
To learn more about either organization, please explore:

https://www.some.org/
https://teamtrees.org/

All donations will be made by JORAL CORPORATIONS / CRISP AND JUICY RESTAURANTS.